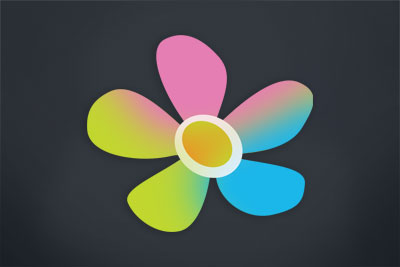 Significance of The 5 Wellness Petals
The concept of our flower logo "stems" from our holistic approach to health and well-being. Each petal of our colourful flower symbolizes the key factors which contribute to physical and emotional wellness: The 5 Wellness Petals. 
You will notice each Doctor of Chiropractic in our office has selected his or her own colour of flower. Our individual flower colours, represent a little of who we are as individuals and reflect some subtle differences in our personalities and style.
Our studio motto is "Feel Better about Your Health". This motto arose from listening to what our patients were saying after receiving chiropractic care. Even before leaving our office, we often hear them say, "I can't believe how much better I feel already!"
To remain healthy and to thrive we must nurture our individual Wellness Petals. Just like flowers require sun, water and vital nutrients to flourish and grow; so do we. Each petal in our colourful flower logo characterizes the essence of what we need as individuals to achieve balance, happiness and health. 
Whole foods and balanced nutrition
Daily physical activity
Healthy sleep patterns
Emotional well-being & spiritual fulfillment
Optimal function of our nerves, muscles, bones, joints and tiny receptors
Our patients consistently tell us that incorporating chiropractic care into their wellness routine has made a tremendous impact on their health and well-being. We know that by incorporating chiropractic care into YOUR healthy lifestyle, you too will notice a significant positive change in how your body functions and feels!